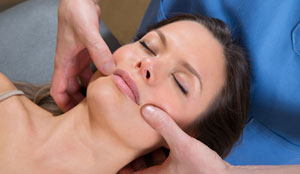 Reflexologists dedicated to your wellbeing
Reflexology provides an alternative way of healing a multitude of ailments and is a perfect remedy for anyone seeking tranquillity and relaxation after a hard day. It was first practised by the Chinese over 3,000 years ago, and is now widely recognised in conventional medicine as an effective complementary therapy.
Through applying pressure to the hands, feet, ears and face, which in turn correspond to different organs within your body, we can find the cause of your condition and enable your body to heal itself naturally. A fully qualified practitioner will revitalise your senses and stimulate your nerve endings via your parasympathetic nervous system, and enable you to enjoy a renewed sense of wellbeing.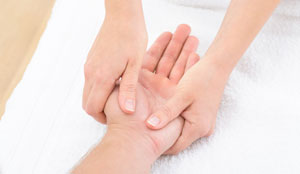 You don't need to have a specific ailment to enjoy the benefits of reflexology. Most people come to us because they just love the way it makes them feel and the renewed energy they leave with. If you haven't tried it already, you could find that it's a life-changer. You'll experience relaxation at a level you never thought possible.
We can help you with:
Stress, anxiety and lack of energy
Back pains and migraines
Poor digestion and sluggishness
IBS, PMS and symptoms of the menopause
Depression and low self-esteem
Reducing pain
Pregnancy
Terminal illnesses
The process
The purpose of our work is to provide you with a healthier mind, body and soul; so we begin the process by discussing your past medical history, and gaining an understanding of your current medical condition. Session times last for 90 minutes and are carried out in peaceful surroundings. We'll also establish how many sessions will be best suited to treating your condition.
Get in touch today and enjoy a whole new level of healing and relaxation or go straight to our prices and sessions page. We're looking forward to helping you.