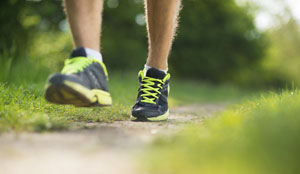 You're an individual, not a membership number.
We've never felt comfortable with the corporate approach to fitness. You're an individual, a person with their own unique set of values and aspirations. We don't have a one-size-fits-all approach - just a flexible, no-nonsense attitude towards helping you achieve a healthier mind, body and soul.
Our team of fully qualified practitioners and instructors are here to make sure we achieve everything you set out to do. Whether it's dealing with sports or every day injuries, or devising a fitness regime, we'll treat you with the utmost respect and focus on the right solution for you.
Personal initial assessment
We want to get to know you; learn about your health and fitness ambitions and your goals for the future. You'll receive a one-on-one consultation, where we'll ask about your fitness history, any injuries you may have sustained, and what you want for the future.
For serious sports people you couldn't be in better hands. Our treatments are designed to ease pain and, wherever possible, completely eradicate it. We are committed to treating the cause of a problem, not just the symptoms. We'll discuss
Your past medical history
The history of your present complaint
Your past and present treatment history
Your general health history
Injury analyses
Postural analysis
Functional analysis
Your health and fitness goals
It's about having fun
You need to feel inspired, that you're being taken seriously and have peace of mind, knowing you'll achieve your health and fitness ambitions.
We want you to have fun! Our classes are designed to do just that. You have the option of attending group sessions, or having a one-on-one instructor, and regardless of what best suits you, you'll not pay a fortune for it. We want everyone to enjoy the benefits of good health without breaking the bank.
Come in for a chat
Don't forget, you are always welcome to just pop along for a chat. There's no obligation to join us. Just take a look around, ask us lots of questions and see for yourself the kind of environment we can provide. We're confident you'll love what you see and be convinced that we can help you.