Don't allow your injury to stop you doing the things you enjoy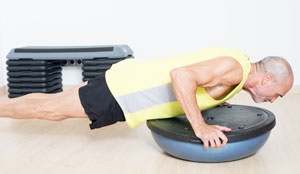 There are few things worse than having a sustained injury that holds you back from engaging in your favourite activities. For the sports enthusiast or professional, it's especially bad. But even for those who simply enjoy an active life, an injury can lead to a sliding slope to poorer health and fitness- for both the mind and body. At Iris Health Studio, we fully understand the implications and have a team of qualified therapists ready to rehabilitate you and get you back to where you want to be.
The entire process is simple, personal, and geared entirely towards understanding the nature of your problem and finding the fastest route to solving it. You'll be treated in a relaxing environment, and in addition to receiving first-class treatment, will benefit from an entire education process enabling you to fully understand the nature of your injury. We'll ensure that you learn techniques that will help you to stay fit and healthy for the rest of your active life.
Intervention strategies that include..
Correcting faulty movement patterns
Analysis of your biometrics, lifestyle and sporting techniques
Muscle imbalances, posture and flexibility
Ways to increase strength, balance and stability
The process
Come along to our health studio in Twickenham and start the process by having a full assessment. We have a complete range of equipment to assist the healing process, and if we think you need more than we can offer, we can immediately suggest the next course of action. Otherwise, we'll tell you exactly how many sessions we think you'll need, and devise a full plan to better health.
Book an appointment today and begin your journey to a full recovery. We're looking forward to helping you.